Founders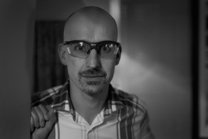 Jan Prokop
1972
Jan Prokop was a restless stubborn child who longed to be a designer and a Fomula 1 racing pilot; but as it turned out, his prime characteristic has always related to commerce. Because Mr. Prokop is a detail-oriented person, he mastered very quickly the skills he needed for the development of his business, namely marketing and PR.
He began his career in 1992 as a dealer of luxury office furniture and as a consultant for interior design of offices and residential interiors. But selling retail products did not seem to appreciate his talent. And because he was obsessed with great and important projects, he could not refuse an offer of his professor back then, Michal Konecny, to become a stockbroker of so-called direct transactions with shares in Mr. Konecny's newly founded company. That very company was also a founding member of the Prague Stock Exchange, and by way of this opportunity Mr. Prokop was catapulted into a socially well-respected position already during the first year of his studies of banking and finance.
After the stock exchange turmoil, which was a result of the privatization, he began to look out for another challenge, remembering the words of one of his teachers from the technical college who said: "Guys, do in your life just do what you enjoy. If you listen to me, you will be the best in your field and never have the need for a job! "And so it happened in 1997 that Jan Prokop dusted off his childhood dreams and established together with Michal Jelinek the company Creative Services Ltd. (Creative Services, s.r.o.), focusing on industrial design, business and consulting services related to the development of trade with non-traditional commodities.
In 1998, through this very company, he came into contact with the watchmaking company ELTON (ELTON hodinářská, a.s.); that was the beginning of a long-term cooperation. Jan Prokop was mostly involved in the development of new products, business strategies, marketing and sales. During the years from 2000 until 2012 he was even one of the shareholders of ELTON, and together with Ing. Jiri Helikar he transformed the company from being a mass producer of wristwatches to a prestigious manufactory, producing mainly custom-solitaire watches.
The specialty of Jan Prokop is the business support and advice to customers who long for unique watches, manufactured according to their individual preferences. In this regard he has experience of over a decade in the following fields:
development of new business and marketing strategies, and manufacturing of customized orders and solitaires;
design, construction and technology of manufacturers;
taste and demands of VIP clientele.



These skills enable him to always formulate new and creative designs for the development of further solitary watches.

His personal motto is: "The customer should become part of the story of his own watch!"

In the past years, Jan Prokop was also known as an active organizer of group projects, launching limited and initial series that allowed the creation of completely new watch models, while development costs could be spread among broader groups of customers. Besides others, these series included:

PRIM Chronomag Limited Edition - forty pieces watches of Linea 40 with PRIM 66 caliber
PRIM Chronomag Yellow series Igen 38
PRIM Rider Jawa I.E. - biker watches for a group of twenty VIP owners of the limited-edition motorcycle JAWA 650
PRIM Diplomat 40 I.E. - initialization series of twenty pieces of the Diplomat watch with a case enlarged from 34 mm to 40 mm
PRIM Tiger Sqn P.E. - private series of watches for pilots of Mi-24 helicopters in the 231st Tiger squadron from Prerov
PRIM Hippo Sqn P.E. - private series of watches for pilots of Mi-117 helicopters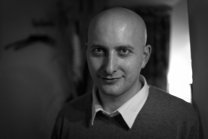 Martin Broz
1978
Martin Broz is a master watchmaker who is well known for astonishing work not only on classic watches but also on tower clocks as he belongs among the few who regularly maintain well-preserved mechanical tower clocks. The tower clock located on the art nouveau building at the corner of the Wenceslas Square was built by the company Heinz in 1840 and is characterized by its wooden pendulum; the instrument of the clock is still the original. The only modernization that the clock underwent was the installation of a new mechanism, stretching the coil which propels the gear. For that purpose an electric motor was added which is responsible for tightening the coil at regular intervals. Due to the age of the machine, regular inspection, lubrication and adjustment are required. Only thanks to such special care the tower clock has not suffered the same fate as other clocks which already long time ago were replaced by electric ones. And it happened to be that through exactly these experiences Martin Broz had the right qualifications for the previously mentioned project, the "beer Orloj".
Martin Broz, a native of Prague, has been obsessed with watches since childhood, and so the first chapter of his journey could lead nowhere else but to the watchmakers' school in Polna near Jihlava. It was there where he began to dream of manufacturing his own clocks and watches.
He was fascinated by literally difficult challenges in the watchmaking industry; during a trip to Switzerland organized by the school, he had the opportunity to finally get a closer look at the production of complex watches.
After completing the school, he repaired mainly antique clocks and watches and learned to produce any component needed. Since 2002 he has been running his own workshop on the Wenceslas Square in the passage U Stýblo (formerly Alfa passage), which provides customers with a full range of watchmaking services, including sales. Even before he began an independent production, Martin Broz got guidance from Otomar Filipen, a practitioner and respected teacher who wrote technical books for watchmakers. This man gave him the courage to realize his dream. Moreover, Mr. Broz got many advices from George Thomas, a teacher at the American Watchmaking School, who in his youth made several watches with Tourbillon. During 2008, Martin Broz started to produce customized watches with his own designs. He introduced the "one-hand mechanism", which attracted attention of professionals, and later added other specialties, such as an eccentric location of the hands, retrograde and regulator. In recent years, he strenuously developed his own complete mechanical movement in order to replace the default Swiss calibers of highest quality, which until then he used as basis for his work.